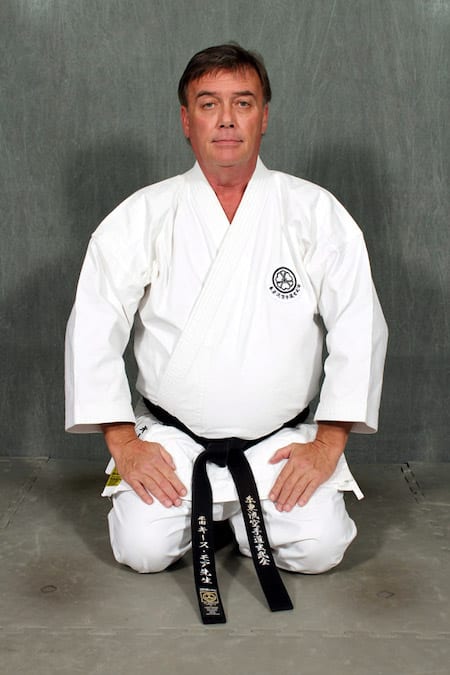 Sensei Keith Moore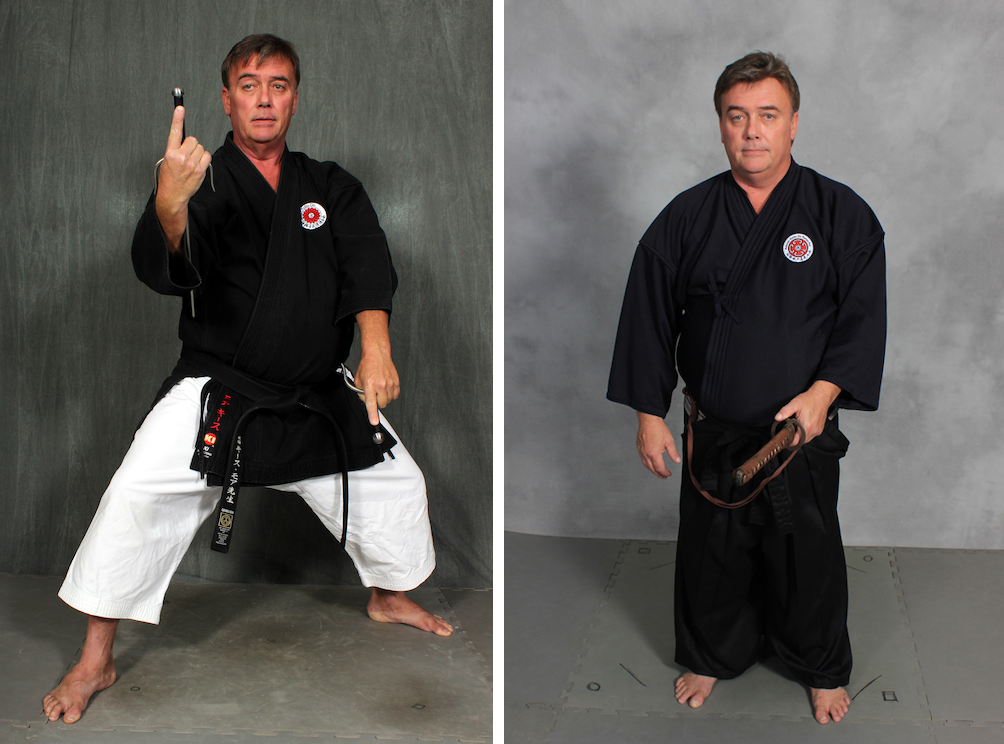 Genbu-Kai Florida Chief Instructor

Started October 21, 1980
Begins training at the Cortland Family YMCA, located thirty miles south of Syracuse, New York. Also introduced to Judo and Ju-Jutsu during this time, receives Sho-Dan December 1987.
November 1989
Opens first dojo in LaFayette, a suburb ten miles south of Syracuse. During the next two years, splits time teaching between the Cortland and LaFayette dojo's.
1995 - 2002
Begins hosting annual Fall Genbu-Kai seminars and tournaments in conjunction with Oneonta's spring events.
1996 - 1997
Assists Senpai Hobbib with initiating the New Jersey Genbu-Kai.
May 2001
Expands and opens a second location in Fayetteville, an eastern suburb of Syracuse, concurrently operating two martial art schools in the Central New York area.
October 2003
Being presented with job opportunities in the Ft. Lauderdale area, moves to South Florida.
November 2003 - 2005/2006
Travels weekly to the Miami Rengo-Kai, under the guidance of Doug Stein, to assist teaching, and introduces Kobudo and Batto.
July 2004
Relocates to the Palm Beach area.
January 2009
Starts teaching within the Palm Beach County School system in their adult education program.
December 2010
Opens dojo in Royal Palm Beach, Florida and establishes Genbu-Kai Florida.
February 2016
Inducted into the Genbu-Kai Black Belt Hall of Fame.
Moore Sensei teaches karate close to the way the master's originally taught. In society today, both domestic and social, discipline is lacking and very closely watched. However, martial art training is hard, everyone sweats, starts at the bottom, and students earn knowledge and rank. When sparring or practicing self-defense moves, students will first learn them slowly, and do them gently. However, when a student has learned either well, we take the intensity to a level that would equal a real street encounter. Above all this, Moore Sensei stresses that having a positive attitude, good manners, and trying your best, is just as important as learning martial arts, if not more!
Traditional martial arts can be very beneficial to anyone interested in learning. It teaches discipline, perseverance, patience and most of all a sense of well-being.
Also, it can be a great way to either get in, or stay in shape. To some people, martial arts can be very overwhelming, while others seem to learn and excel faster. This is only human nature, but everyone who learns martial arts will benefit somehow.
Moore Sensei currently holds the following ranks:
Genbu-Kai Shito-Ryu Karate
5th Dan
Suishin Itto-Ryu Batto-Do
5th Dan
Okinawan Kobudo Rengo-Kai
4th Dan
Fugakukai/Kihara Aikido (Karl Geis Tomiki style)
3rd Kyu
Kamishin-Ryu Jujutsu
5th Kyu